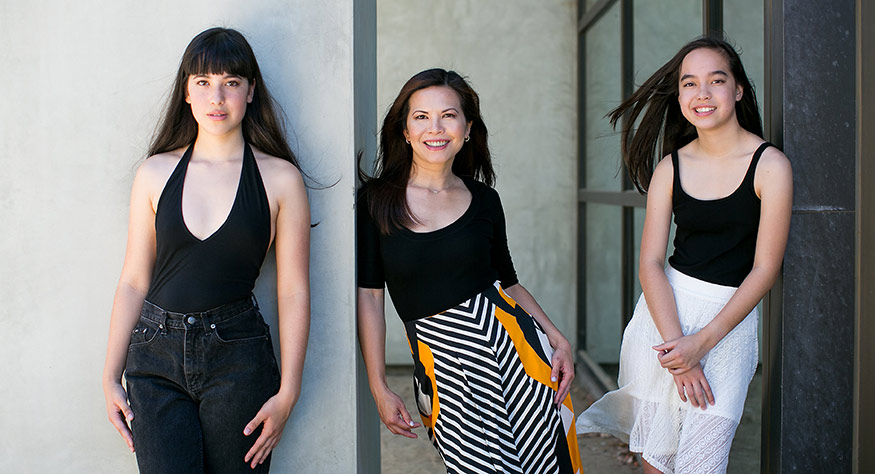 At the age of seven, Suzanne recognized within herself an entrepreneurial spirit and started her very first business. The opportunity was happenstance, but she nevertheless achieved childhood success with her imagination and resourcefulness (Click here for the full story). When she graduated high school, she was a proprietor of a book rental service and a vintage clothes merchant. Through these business ventures, Suzanne learned the most important thing about a successful business: fostering positive relationships and friendships with clients.
Suzanne was born and raised in Kuala Lumpur, Malaysia, and arrived in Los Angeles for college over 20 years ago.  She graduated summa cum laude and earned her B.A. in Business Administration with an emphasis in Marketing from California State University, Fullerton. After graduation she worked in international sales at a small company that sourced parts for computer manufacturers like IBM and Dell. She was mentored by a tough negotiator and a brilliant businessman. In no time, she mastered the concept of buying low and selling high and became skilled in negotiating and structuring multi-million dollar contracts.
A true entrepreneur at heart, Suzanne decided it was time to be her own boss again. Suzanne entered the real estate business with a California broker's license. She is also a Certified International Property Specialist (CIPS) as well as, a Senior Real Estate Specialist (SRES). She is tech-savvy and she employs the latest technology to enhance her business. Her language skills and expertise in cross-cultural communication has earned her loyal clients of various backgrounds, both locally and internationally. She has a soft spot for her elders and recognizes there is a growing need for the mature population. With her SRES designation, she now guides many seniors and their families in their decision-making process. Whether they are looking to downsize, age in place, or transition to other living alternatives, she is there for them.
Fun Facts:
Suzanne speaks Mandarin, Cantonese, Malaysian and some Indonesian.
She dreams in English and counts in Cantonese.
She lives in a mid-century modern house in Los Angeles with her husband, two daughters, three cats and one dog.
If you know her, she is likely to invite you to taste her home cooking, a fusion of Malay, Chinese and Indian cuisines.